For Immediate Release
10/3/2016
New 2-pole 60 Amp Limit Switch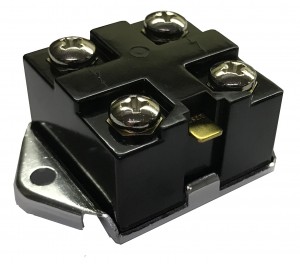 ZETTLER
Controls, Inc.
is pleased to announce its competitively priced two pole 60 AMP limit switch is now UL approved, in production, and available for purchase. Our continued efforts to launch highly engineered low cost solutions for electric heat and water heater applications continues to meet our customers requirements with the recent UL approval of our new KSD301C-C207 series two pole 60 AMP limit switch. Our team of engineers are ready to take on the toughest application challenges and work on a solution that best fits your needs. Once in production our customer service team of experienced professionals will ensure your project stays on time and that we deliver a high quality component solution well suited for your end product. This new addition to our extensive line of UL approved bi-metal thermostats and related temperature sensing products will allow customers to rely on ZETTLER Controls as their source for most of their bi-metal thermostat requirements. ZETTLER Controls continues to set the market standard for service and price. Visit our website to learn more about how we can help your company.
60 Amp Water heater thermostat

Spec: 120VAC/250VAC 60A
Open Temp: Max. 130 C
Tolerance: Standard +/- 5 C
SPST DPST
Manual reset, Automatic reset
Application: Water heater

ZETTLER Controls (HK) Limited
ZETTLER Controls (HK) Limited brings the same commitment to quality and innovation to the HVAC/R market that the Zettler name has embodied for over 100 years. Offering relays, transformers, contactors, heat sequencers and more, Zettler Controls' products are used by the HVAC/R industry for both residential and commercial applications. Zettler Controls' unique combination of 100 percent quality testing, first-class sales and technical support, cost-effective product design and outstanding product availability offer a highly dependable and responsive resource for all your HVAC/R component needs. For more information, please visit www.zettlercontrolshk.com .
For application and product information contact:

Tel: +852 2375 1288
email: sales@zettlercontrolsHK.com
Web: www.zettlercontrolsHK.com